Trek to 10,000 bars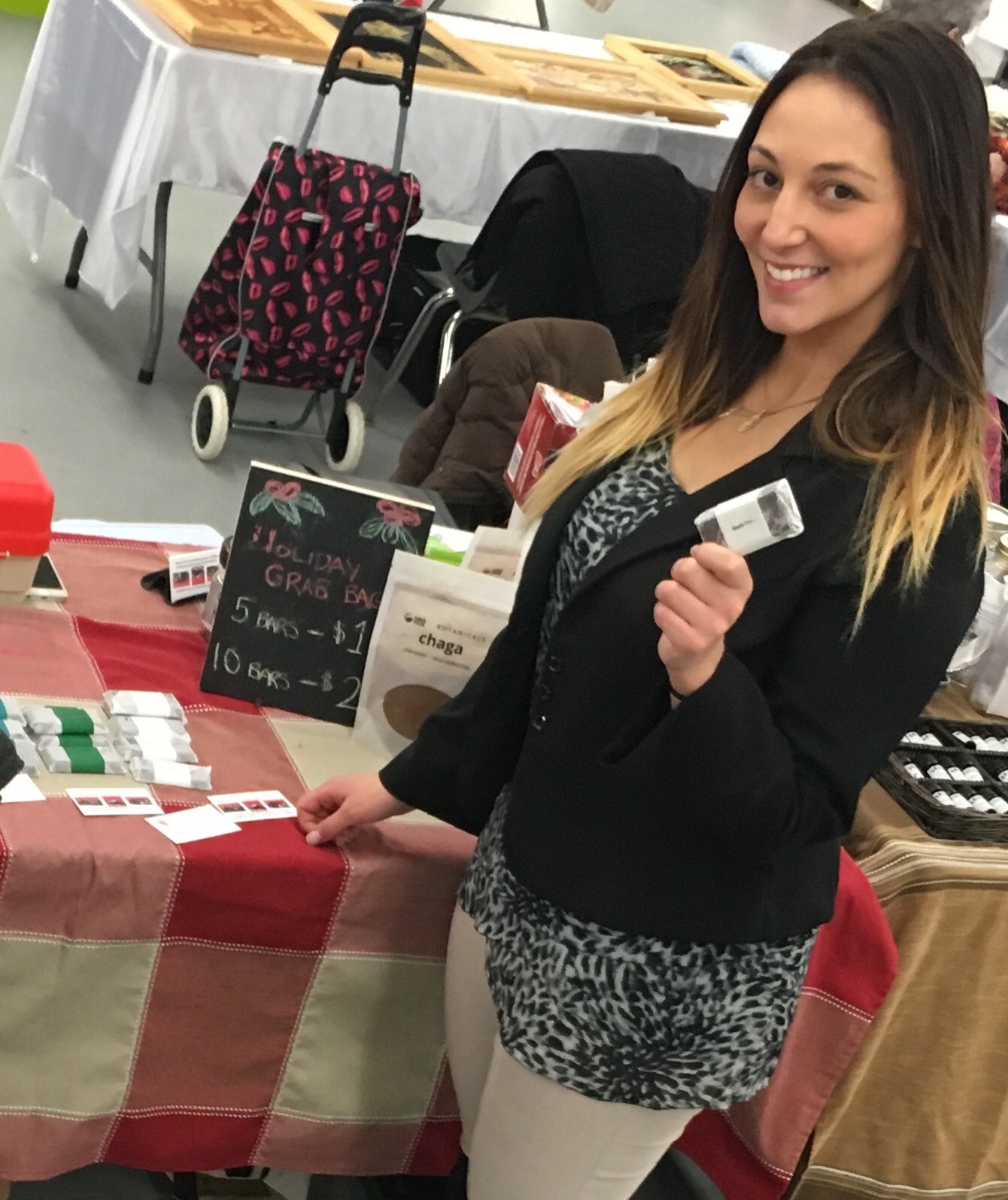 Like many post secondary students, I received student loans; both federal and provincially. These loans are great, and made it possible to attain the degree that I hold (Major: Human Nutritional Sciences, Minor: Business Management). However, post graduation is certainly overwhelming. After the six month 'Grace Period' expires, a lovely letter comes in the mail which declares the commencement of the loan repayment. According to my loans, it would take me 117 months to pay the off. Given the degree, and the motivation to pay off faster, there must be something I can do... This led me to my chocolate adventure; my Trek to Ten Thousand.
So I got to it, I spent hours upon hours in the kitchen inventing the perfect, guilt-free chocolate. This chocolate is SOY-FREE, DAIRY-FREE, GLUTEN FRIENDLY, and VEGAN. I use simple, pure ingredients and no preservatives.
In order to pay off my loans completely, I would have to sell 10,000 bars. TEN THOUSAND BARS! I began selling at local farmer's markets and now have expanded throughout Northwestern Ontario, and into Manitoba. I am very close to reaching my goal, will you help me?
Hard work pays off. I worked hard for my degree, now I am working hard to pay for it!
Bulletin
Looking for holiday gifts? WE ARE LIVE ON ETSY! - CLICK HERE TO SHOP!
Great interview with CBC! Check out the article HERE!